Addressing Scoliosis in Greenville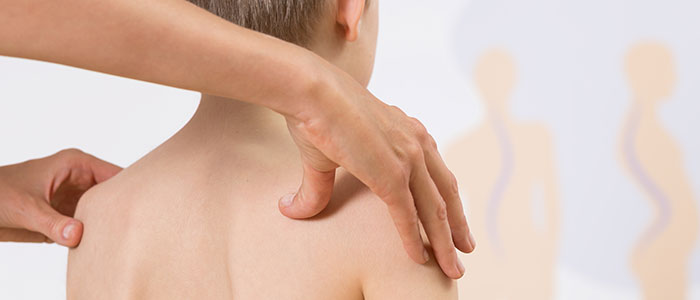 What should you look for in a Greenville chiropractor for scoliosis care? What can you expect the right chiropractor to help you with?
Scoliosis reduces mobility and function. Care should then work to maximize these parts of a patient's life. Seeking out options can be very lonely. Illness can be isolating. A great chiropractor can be a source of information and offer care plans that improve mobility and function while also offering pain relief. They can also be a valuable ally in maintaining health and wellness with scoliosis.
---
How do you find the right Greenville chiropractor for your needs?
Some people get nervous while doing this. Chiropractors are known for helping with back pain, which should make them great healthcare professionals for scoliosis patients. The concern many people have is that scoliosis patients have unique needs. You don't want to be cared for the same as someone with a back injury from a car accident.
Fortunately, there are Greenville chiropractors with scoliosis experience. Many people with this condition seek out chiropractic care at LaBelle Chiropractic Center.
There are a few ways to find a chiropractor with the right experience. The first way is to check their website. Do they mention it? That's a good sign! You can also look at their online reviews. Do others mention seeking care with this chiropractor? One of the best ways will be calling the chiropractic clinic and asking.
Researching your chiropractor online is a good way to start your search and narrow your results. Ultimately, the final test will be going in for a visit.
Do you get a good feeling in the office? Does the chiropractor answer your questions? Do you feel taken care of? You should feel comfortable speaking with them about your health and their ideas for long term care.
Your best chiropractor for scoliosis is going to be the one who watches out for you.
The ideal situation is to have a professional who will help you monitor your condition over time. While you are likely involving other healthcare professionals in this experience, it can be beneficial to have a chiropractor watching the curvature of your spine and helping you make adjustments to your lifestyle and chiropractic care to continue to offer the best options for your health.
---
Chiropractic Care Plans For Scoliosis
Your chiropractic care can help reduce pain, improve mobility, and improve posture.
Scoliosis is known for how it curves the spine. For this, your chiropractor can offer gentle spinal manipulation arec that will adjust the spinal column. Depending on how your health is currently being affected, they may also talk to you about exercises and other at-home options that may help you, or refer you to other specialists.
Because scoliosis adjusts how your body is aligned, which affects how your weight is distributed as you move, you may also experience joint pain in other areas. Chiropractic cares can also help adjust the joints to ease pain. It's important to always tell your chiropractor as much as you can about what you've been experiencing with your health so they can offer you as much as they can.
Another benefit to visiting a chiropractor is that their care can improve your posture and help you strengthen your core. The stronger your core is, the better your posture will become, and the better your experience for your spine and joints will be. Improving your core muscles can be particularly difficult with scoliosis, but a chiropractor can help. They can also offer you information on how to hold yourself while moving or lying down in ways that will reduce pain and be better for your overall posture.
Staying active with scoliosis isn't easy. There are many activities that can make your condition worse. Meanwhile, exercise is important for improvement. Your chiropractor can help you clarify which activities are helpful versus harmful.
---
Getting the Help You Need
Chiropractic care is a strong part of an overall wellness plan for living with scoliosis. Find a Greenville chiropractor you're comfortable with and continue care to stay in your best health.
OFFICE HOURS
Monday
8:00am - 11:45am
2:30pm - 5:45pm
---
Tuesday
2:30pm - 6:00pm
---
Wednesday
8:00am - 11:45am
---
Thursday
8:00am - 11:45am
2:30pm - 5:45pm
---
Friday
Closed
---
Saturday
Closed